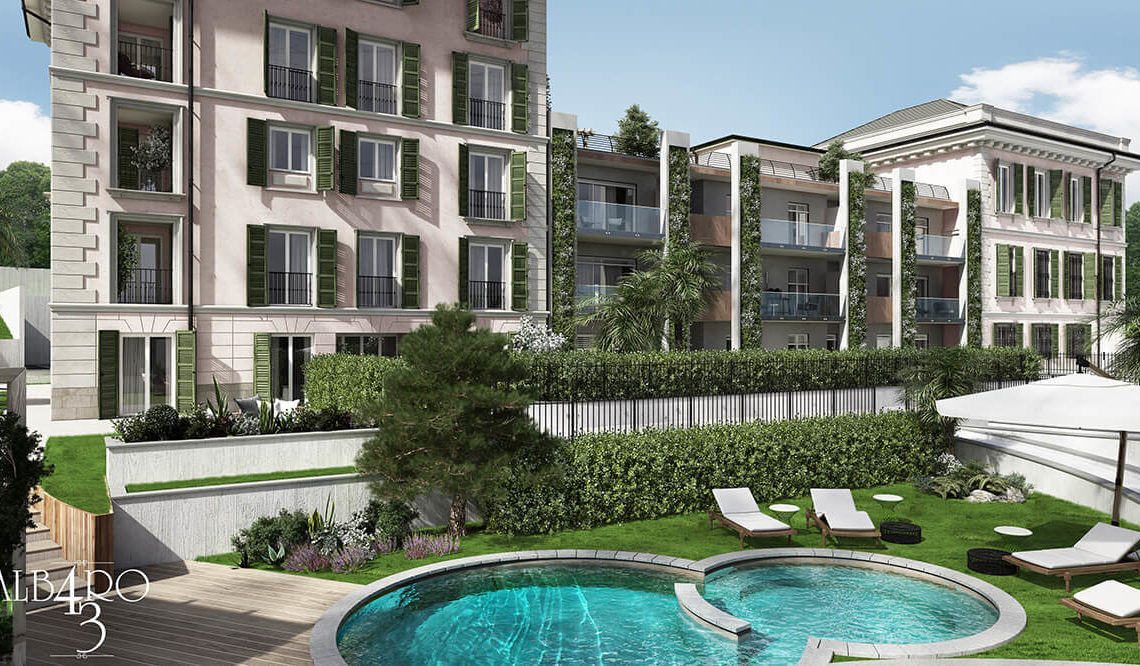 The complex is located in the centre of Albaro, a prestigious Genoese neighbourhood, and it is composed by a pre-existing enlarged building, modified from its initial function.
The style of the upper area of the complex recalls the Genoese Architecture of the 1800s, while the central axe, with large liveable sea view terraces, is characterised by a more contemporary taste.
The project comprises 16 apartments of different commercial sizes and 41 underground garages.
The project is for an A class building, mindful of energy savings and green spaces, with private gardens, a park open to all residents and a big vegetable garden on the roof of the building.
The total construction cost is of 5 million €.
Beginning of Construction
November 2015
---
End of Construction
2017 – Work in progress
---
Sector
Residential