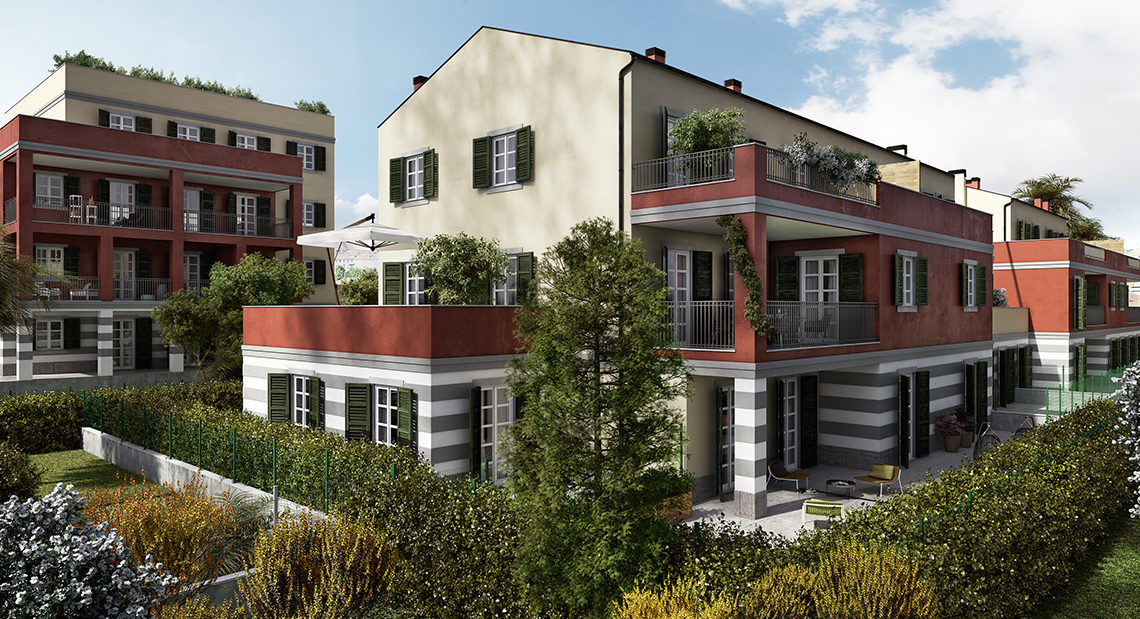 The residential complex is located in one of the most valuable areas of the city of Genoa, within the neighbourhood of Albaro.
The residences of Via Camilla are composed by three different buildings, of which two smaller apartment buildings and a separate small villa, for a total of 22 apartments and an underground floor with 36 garages and 18 parking spaces, large private gardens, sea view terraces and big mansions.
The residences' A class guarantees significant economic savings and a sensible respect towards the environment. The utilisation of renewable energy sources, together with advanced technologies, definitely guarantees a high comfort living standard.
The total construction cost is of 6 million €.
Beginning of Construction
February 2015
---
End of Construction
September 2016
---
Sector
Residential